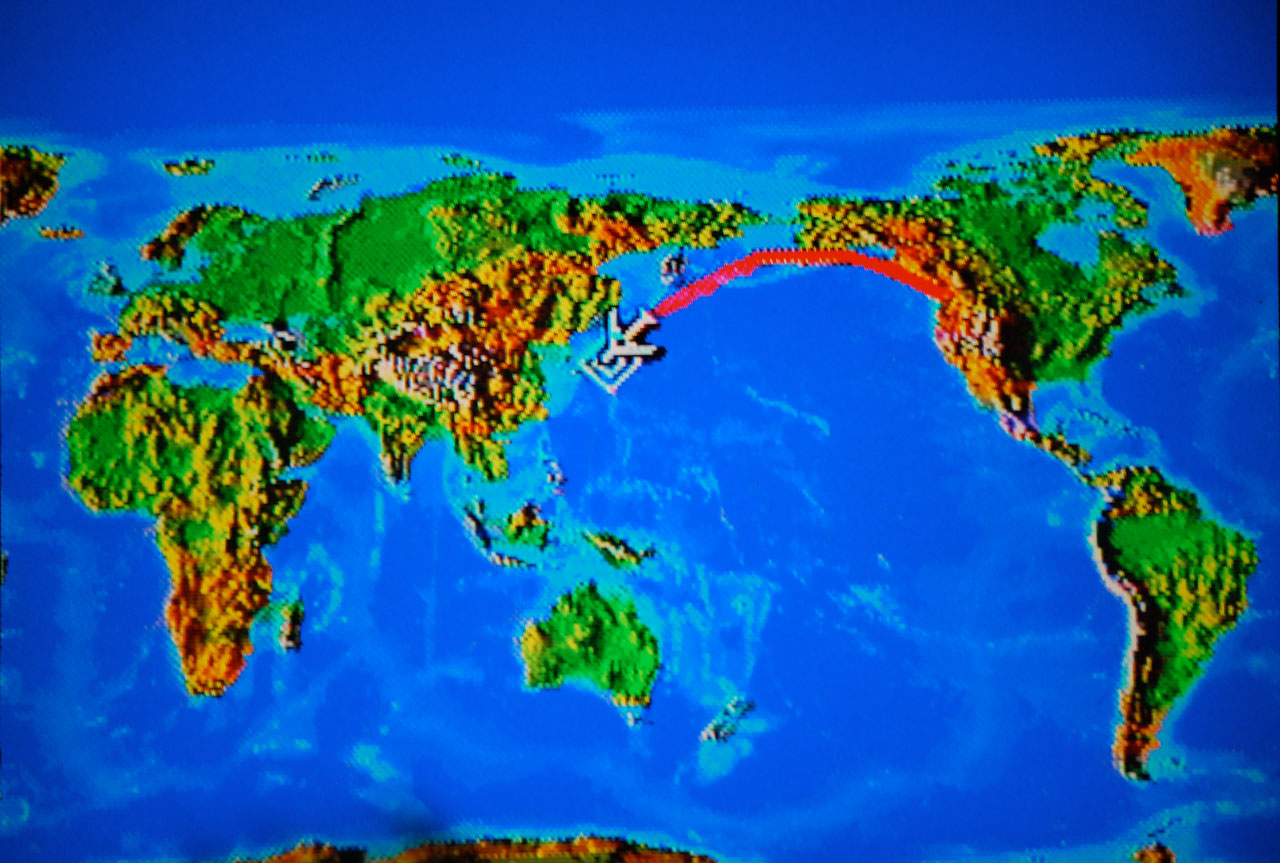 So many airlines service the same routes for the same price. Which one should you choose? Here are 18 totally biased airline reviews to help you fly right:
In This Airline Review Article You Will Discover:
§ The best customer service
§ The worst overall experiences
§ Valuable travel tips!
§ My pick for top airline
AirAsia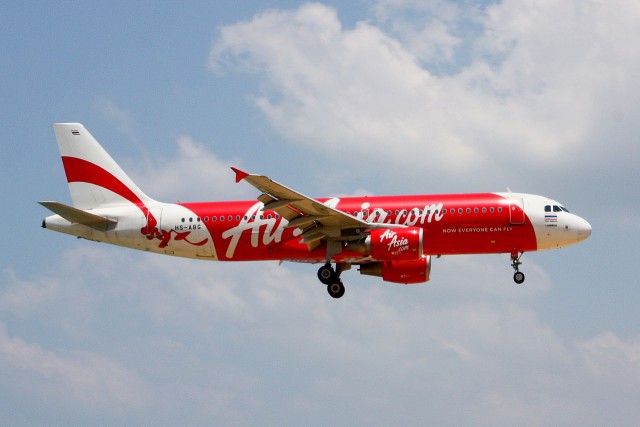 I flew with AirAsia last November, on a short jump from Sandakan to Kota Kinabalu in Malaysian Borneo. I got a kick out of the relentlessly tongue-in-cheek in-flight magazine and airline literature. The staff was young and hip. And the flight, though lacking seatback TVs, was pleasant, aboard modern and colourful planes. A month later, AirAsia flight 8501 crashed into the Java Sea, killing all 162 people onboard. That has since given me pause for thought—but I'm judging these airlines by my personal experience alone. So, despite the tragedy, I'll still give AirAsia a thumbs-up.
Air Canada

Bashing Air Canada is an unofficial pastime for Canucks. Most passengers have horror stories—put when pressed for facts, the story gets muddy. "Well, yeah, I was a half-hour late, but still…" I refuse to join the kangaroo court. I actually quite like AC. Here's the thing—in the most Canadian of fashions, Air Canada makes you play by the rules. Don't be late. Don't make itinerary changes. Don't be a pain. For this, you'll be rewarded with the best entertainment system in the airline biz (free!), reasonable fares, totally decent food on international flights (by airline standards) and a whole lot of flight options to a whole lot of destinations. When you break it down, there's not much to disparage. Personally, I'm always somewhat relieved to be on an Air Canada plane—but that is as much a criticism of most other airlines as it is a compliment to AC.
Air Inuit

You meet the nicest people on Air Inuit. En route to communities like Kuujuaq, Kangiqsualujjuaq and Kuujjuaraapik, fellow passengers happily bestow local tidbits and tales, excited for you to see their homeland. Flying above boundless tundra, ice-covered bays and meteor craters, Air Inuit services some of the most remote places on Earth. Depending on the aircraft, you may not get much in the way of in-flight service—free checked baggage, though—but if you find yourself on an Air Inuit flight, chances are you're about to do something awesome.
Air North

Based out of Whitehorse, Yukon—you're not going to find Air North options often. Unless you're going to one of Canada's northern territories—in which case, good for you! These are the most spectacular places on Earth. Oh yeah, we're talking about the airline here… Air North is a solid carrier. Two free checked bags is a nice touch; the in-flight mag is a good read. Snacks often include muffins and pastries; a step better than your average pre-packaged biscuits. However, on a flight to Dawson City, I pondered the wisdom of serving "Morning Glory" bran muffins—maybe not the ideal foodstuff for a tight, enclosed space with one bathroom. Yikes.
Alaska Airlines

Alaska Airlines and I go way back—well, 12 or so years, anyway. I've always enjoyed their service and timeliness. And the staff's relative friendliness—except for one occasion on a flight from Seattle to Vancouver when an off-duty, uniformed captain stubbornly refused to afford me access to the overhead compartment, due to the "inconvenience" of him having to step slightly to the side to allow my reach. I had to stand there and wait for every single passenger to disembark ahead of me, because this guy wouldn't move six inches to the left as we stood up to de-plane! (…Sorry, that's been brewing for a while…) These days much of Alaska's fleet is looking a little long-in-the-tooth. Seats sag. Colours are drab. I've yet to see a seatback TV. (Pay-per-use entertainment via your personal tablet/phone/laptop is often available.) However, I received 30 minutes of free Wi-Fi access on a flight home from Salt Lake City last year, which was a nice touch. Inexplicably and in seemingly random fashion, Horizon Air flights—their regional carrier—may offer complimentary wine. All things considered, I'll fly with Alaska—just as long as I don't see that jerkoff captain ever again.
Avianca

Before my sojourn to Colombia, I hadn't even heard of this airline—which is, in fact, the country's national carrier. Thus, I had zero expectations. But Avianca was fantastic. Modern, clean and comfortable planes—with free seatback entertainment. The staff sported stylish outfits; I loved the fedoras. And when I ran to the gate in Bogota, two minutes before wheels-up, frantically waving the wrong-end of my ticket stub, they just laughed and directed me to the nearest seat without trouble. On the return flight from Bogota to Houston, I was disappointed to be put on a Star Alliance codeshare (United Airlines); I missed Avianca already.
British Airways

I was excited to fly British Airways—with back-to-back nine-hour legs from Vancouver to London then London to New Delhi, I could definitely do worse than the Queen's Airline, right? I think, much like the Empire for which it's named, their best days are behind them. For starters, the food was inedible. I mean truly terrible—even by airline standards. The seatback entertainment was limited and repetitive. The staff was curt. The planes seemed dated. And my wife and I couldn't even get a seat together on the London-New Delhi flight, despite having booked through a travel agent months before. (A kind gentleman en route to a wedding in Varanasi offered to switch with us. A modern-day hero, he gave-up his aisle seat for a middle.) Maybe it was because I'd set my expectations so high, but BA let me down.
Cathay Pacific

I flew Cathay Pacific the first time I travelled to Asia, in 2006, and I was impressed. So when I re-boarded last November for a 13-hour Trans-Pacific flight, my expectations were lofty. And Cathay doesn't disappoint—staff is top-notch, planes are relatively comfortable, food is fair-quality (which is as good as it gets on a plane) and seatback entertainment is free. But here's the rub—it all seemed pretty much the same as my first Cathay flight, nine years ago. And what seemed industry-leading then is a bit out-of-date now. In fact, I recall receiving a between-meal dish of ice cream and a warm pork bun back in '06; there were no such luxuries last year. For Cathay to stay Top Dog, they'll need to refit a few of these aging planes. Yes, I'm being harsh on this carrier—they are a world-class outfit, besting nearly any other on this list. They give their First Class flyers fresh orchids, for crying out loud! They just need to take some steps to stay on top.
Delta Airlines

Dear Delta Airlines: I've been unkind to you in the past. It's time to come clean. I have no major complaints. Sure, you're always a bit late—but you're very communicative via email or text. (You once gave me a $100 flight credit for a mere two-hour flight delay.) Yes, you often lack seatback entertainment… C'est la vie, I guess I'll have to read your totally decent in-flight mag. Unless I'm flying to a hub like Salt Lake City or Atlanta, it's certain we'll have a connection… Well, that's becoming par for the course. And your domestic planes are usually quite small—I pack a duffle bag, or I know I'm going to have to gate-check my carry-on. Since so many Delta flights route through SLC, usually the biggest annoyances are the disapproving scowls I tend to receive from Mormons en route to their Holy Land every time I order another can of IPA (a.k.a. Satan's Nectar). Honestly, I thought I'd have more to complain about, Delta. You're really not that bad.
DragonAir

DragonAir is Cathay Pacific's regional carrier, zipping around Asia with a similar flair and level of service as mighty Cathay. And exactly the same food, which, as I've mentioned before, is pretty tasty (if not loaded in sodium, like all airline food; sidenote—sodium contributes to dehydration, which exacerbates jetlag). I boarded a modern 737 in Hong Kong, turned on the free seatback entertainment, drank some free wine and fell asleep. So I think they're fine, but honestly, I can't recall much.
First Air

First Air has been flying to the far reaches of Canada's north for 70 years—long before Nunavut was a territory and at a time when most folks still remembered Yukon splitting from the Northwest Territories. And, like with the other northern carriers, chances are you're embarking on a real adventure if you're flying First Air. They allow two massive checked bags (30 kg apiece) for free; you might expect this from an airline servicing northern industry. What you might not expect is free wine and a meal on every jet flight. Heck, they even give you a hot towel! And hearing the in-flight announcements in Inuktitut (following English and French) is just so freakin' cool. I give First Air a thumbs up—though I'm guessing all but a fraction of you will ever confirm my recommendation.
Jet Airways

Flying domestically in India with Jet Airways, I didn't really know what to expect—especially after taking the trains. My wife and I arrived at the Jaipur airport early one morning in the violent throws of food poisoning—I barely got cash in the taxi driver's palm before I vomited all over the walkway. A sweaty mess as I stumbled onto the plane, I was generally pleased with what I experienced aboard our modern and comfortable 737. There was no seatback entertainment at the time, but I was too out-of-it to care. I remember the look of horror on our seat-mate's face when my wife and I asked for extra puke-bags; the staff complied without judgment and just the right amount of concern. We made it to Goa without getting sick, both of us lulled to sleep by a man seated one row ahead who read aloud to his wife in perfect diction for two hours straight. From what I can remember during that bacteria-induced daze, Jet Airways was a winner.
JetBlue

(Honorable Mention)

I love JetBlue! As much as one can love an airline, anyway. Which, admittedly, isn't much. More like: "JetBlue is OK!" I like their attitude—sort of walks the line between carefree and efficient. I like their propensity for nonstop routes. And I really like the fact they dispense quality treats and full cans of soda in-flight. Yup, no "pressed peanut snacks," we're talking bags of Doritos here, people. And they leave the snack-cart parked in back for buffet-style browsing throughout the flight. Free seatback TV rounds out the package. Remember back in 2005, at LAX, when their crew safely landed an Airbus with jammed-up landing gear? That was badass—you gotta feel safe with pilots like that. Their only drawback is a relative lack of routes—with zero Canadian destinations.
Malaysia Airlines

(Top Honours)

This carrier—more specifically, a certain 537 passengers and their families—had a terrible past year. If you don't know why, well, read a fucking newspaper once in a while. So when I flew from Borneo to Hong Kong on Malaysia Airlines in late 2014, I'll concede a bit of nervousness. But my trepidation evaporated in the mists of hospitality. The plane was as clean, comfortable and stylish as I've seen. Staff was lovely—well dressed, perfectly polite and they welcomed us onboard with a glass of fresh juice. Quality seatback entertainment was free-of-charge. The food was as good as airline food is going to be—they used the same supplier as Cathay Pacific. It was enough to make me forget entirely about the two doomed MH flights from earlier that year and relax with a glass of wine, en gratis. (OK, it took, like, three glasses of free wine, but whatever, I was relaxed.) I'll fly with Malaysia anytime.
Satena
Colombia's regional airline, Satena, barely makes the qualifications, but I'm going to include them because of an awesome takeoff maneuver my pilot executed while I flew from Bahia Solano to Medellin a couple of years ago. We were in a Dash 8 prop plane. The dirt runway was quite short, so the pilot locked the front wheel and gave the engines what seemed to be full throttle. The props roared. The fuselage twisted. The tires struggled to break free. The propellers spun ever-faster; the plane remained fixed in place. Suddenly, without warning, they released the front wheel and we took off like a bullet—heads bouncing off seats, plane fishtailing in the dirt. With engines already spinning full-rpm, we were airborne in seconds, just clearing the jungle foliage below. For that alone, this regional carrier earns a nod.
Sunwing

I'm not going to waste much time with this company; nor should you. As a charter airline, you'll only find yourself on a Sunwing flight if you've booked a Sunwing vacation. Aside from the grumpy staff and bare-bones service, Sunwing subjects you to a host of proprietary restrictions. Carry-on luggage? Must be less than five kilograms (11 pounds) and the size of a handbag. A well-stuffed purse could be subject to overage fees—despite the fact you'll be storing it under-seat. Forget about carrying on even a duffle bag. They just won't allow it, and you'll be stuck paying extra fees for your attempt.
WestJet

I've flown with WestJet a lot—and they're usually great. But, unlike so many of my countrymen, I refuse to buy into this much-lauded airline as some type of benevolent matriarch of the skies. For starters, the seatback entertainment is lame. Live Bell TV? When it's not losing reception, there is rarely anything decent to watch—and forget about using it throughout most of the USA and all of Central America and the Caribbean. Plus, they have a smaller fleet and generally fewer options than their Number One Competitor—which can make some connections downright difficult. And they've recently joined the parade of airlines who charge for a single checked bag on domestic flights—et tu, WestJet? The CEO claimed this would only affect a small number of economy fliers; it affected me the very next time I flew with Big Blue. All said, though, they're noted for timeliness and friendliness, often contribute to charitable causes and are certainly a notch or two above most on this list. I'll keep flying with WestJet. I just won't drink the Kool-Aid.
United Airlines
Kill me now if I have to travel on another United Airlines flight. No, wait—scratch that. Because I definitely will fly with UA again—with 691 planes servicing 362 routes, this leviathan of the skies is hard to avoid. In my experience, it's cause for outright celebration when a United flight gets me, and my luggage, to an airport on time. When I flew with them this past June, they cancelled my nonstop flight from Vancouver to Denver and re-routed me through Chicago six hours later, arriving in the Centennial State some 11 hours tardy. I signed up for SMS alerts; didn't receive any. The inflight entertainment system that I paid for ($8 USD) didn't work; they made me jump through hoops to prove I had actually swiped my credit card before receiving a refund a few weeks later (after the Canadian dollar had dropped). In 2013, they stranded me at LAX on my way back from Belize. On a United Express flight from Montreal to Chicago in 2014, I endured a bizarre exchange with a flight attendant who insisted on airing-out the bathroom right next to me ("It stinks, doesn't it?" she remarked). This soon degenerated into an insane conversation that I'm still pondering the legality and consequences of publicly sharing. Do I have anything nice to say? The in-flight magazine is pretty good. They often have Wi-Fi (for a fee). And their fares are usually on the low-side. That I have their app installed on my iPhone is telling—United is like the McDonald's of the airline industry. Never a good choice, but it's better than starving… I guess.